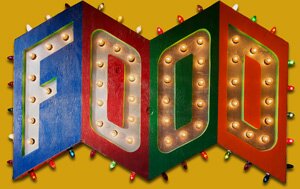 at beezy's,
we strive to uphold the best of the past and be good stewards of the present. When you walk into the doors, we want you to feel something — something familiar and nourishing, something timeless and yet entirely fresh. We want to know your name and your story, and to take you in and feed you great food that leaves more than just your belly feeling good.
"…food and each other. that's what it's about."
-bee
Every day at beezy's, we are making two different soups, whipping up salad dressing, pulling hot, fresh bread out of the oven, taking inventory and comments from guests to further expand and improve. We're talking to great vendors and farmers and working with local businesses to help each other thrive.
We want you downtown, a part of things, a part of localizing, a part of making a better world — one breakfast, one sandwich, one cup of coffee at a time.
want to know even more about beezy's?
Check out the buzzzz page (that's four zzzz's) for reviews and press articles from over the years.